Keeping your toothbrush clean is an important part of maintaining good oral hygiene. While thorough brushing and regular replacement of your toothbrush are essential, using a UV sanitizing device can provide extra protection against bacteria buildup.
UV toothbrush sanitizers use ultraviolet light to kill up to 99.9% of germs that can accumulate on your toothbrush bristles over time. This helps prevent the spread of bacteria in your mouth, which could potentially lead to infections or illness if left unchecked.
Choosing the right UV sanitizer for your needs depends on several factors. In this article, we'll walk through the key features and considerations for picking the best UV toothbrush sanitizer for your personal use case, budget, and style. We'll cover:
The benefits of UV sanitizing for your toothbrush
Different types of UV toothbrush sanitizers
Important features like cycle times and sanitizing effectiveness
Design factors like size, portability, and storage
Added features like wireless charging or storage
Budget and pricing options
With the right information, you'll be able to confidently choose a UV toothbrush sanitizer that meets your requirements and helps ensure your toothbrush stays fresh and hygienic. Let's explore your options so you can make the best decision for safe, effective toothbrush sanitization in your home.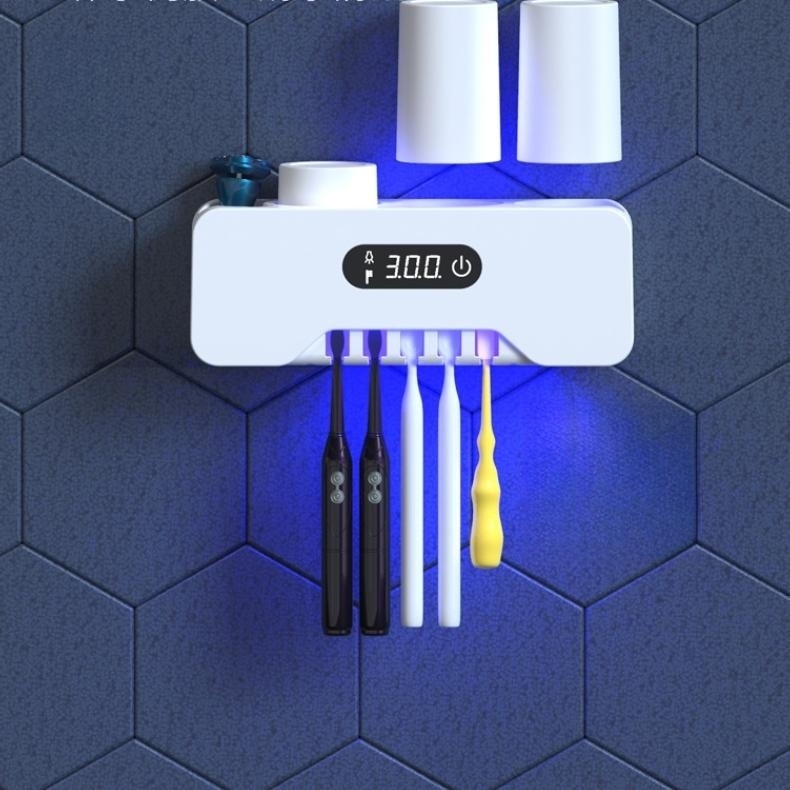 Key Criteria for Choosing a UV Toothbrush Sanitizer
When choosing a UV toothbrush sanitizer, consider germ kill rate, cycle time, size, portability, storage, extra features, maintenance, brush compatibility, and budget.
Effectiveness
Select a UV toothbrush sanitizer with a high germ-kill rate, fast cycle times, and effective sanitizing technology like UV-C light.
Look for a UV toothbrush sanitizer that eliminates 99% or more of bacteria and germs. The highest quality sanitizers use UV-C light to kill up to 99.9% of microorganisms that can build up on toothbrush bristles over time. Choosing a model with a high germ kill rate ensures more thorough, effective sanitization.
Faster cycle times allow for more convenient, efficient sanitizing. Look for UV toothbrush sanitizers with cycle times of 5 minutes or less.
The fastest models can disinfect your toothbrush in as little as 60 seconds. Quick cycle times mean you can sanitize more frequently without much waiting around.
Sanitizing technology (UV-C light, etc.)
The most effective toothbrush sanitizers use UV-C light technology to eliminate germs and bacteria. UV-C light destroys microorganisms by disrupting their DNA.
Make sure any UV sanitizer you choose emits UV-C light at the necessary wavelength of 254 nm for maximum germ-killing action. Some models also use drying and charging features to further sanitize.
Design and Features
Opt for a UV toothbrush sanitizer with a compact design, portability, storage options, and useful extra features like wireless charging or multiple brush capacity.
Look for a UV toothbrush sanitizer that will fit comfortably on your bathroom counter or be able to be mounted or stored with ease.
Compact sanitizers take up minimal space. Check dimensions to ensure the unit will work in your available space.
For use while traveling, choose a portable UV toothbrush sanitizer. Look for a lightweight, compact design with a carrying case or handle.
Portable sanitizers run on USB or battery power so you can disinfect your toothbrush anywhere.
Storage and Mounting Options
Select a UV toothbrush sanitizer with storage or mounting options to save counter space. Some models have holes on the back or bottom for wall mounting.
Others come with mounting hardware or non-slip pads for secure storage on surfaces. Prioritize space-saving storage.
Extra Features (Wireless Charging, Storage for Multiple Brushes, etc.)
Additional features like wireless charging pads and storage for multiple toothbrush heads add convenience. If you share a sanitizer, pick a model with a capacity for 2+ brushes.
Built-in wireless charging allows you to power up your smartphone or electric toothbrush during sanitizing.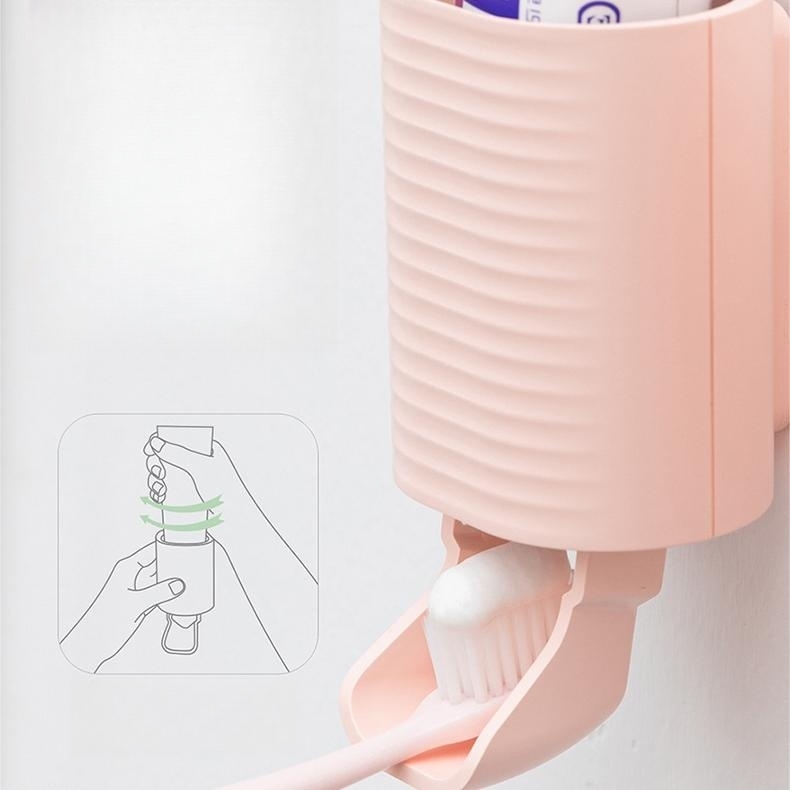 Ease of Use
For simple use, find a UV toothbrush sanitizer with easy cleaning, compatible brush sizes, and automatic on/off functionality.
Cleaning and maintenance -Brush compatibility
A UV toothbrush sanitizer should be easy to clean and disinfect with removable parts and smooth, wipeable surfaces. Ensure the unit is compatible with your brush head size and shape.
Look for models designed to accommodate most manual and electric toothbrush sizes.
Automatic on/off functionality enables hassle-free, hands-free operation. Look for a toothbrush sanitizer with a lid or door that activates UV light when closed and powers off when opened.
Auto on/off allows the unit to run a full cycle without needing to manually turn it on and off.
Cost
When selecting a UV toothbrush sanitizer, consider your budget but also look for models that provide quality and features at a reasonable price point.
UV toothbrush sanitizers range from $20 for basic models up to $100 or more for larger units with more features.
Determine how much you want to spend based on your needs. Set a budget that fits your price expectations but allows for some flexibility.
Compare UV sanitizers' prices and specs to find the best value. Seek models with effective sanitizing, convenient design, and useful features at the lowest cost.
Avoid overspending on unnecessary bells and whistles. Prioritize value for the price over premium pricing.
Types of UV Toothbrush Sanitizers
The main types of UV toothbrush sanitizers include countertop units for home use, portable designs for travel, and models made to mount inside bathroom cabinets and drawers.
Countertop Sanitizers
Countertop UV sanitizers provide convenience for home use. These models sit on the bathroom counter or vanity for quick access.
Countertop units often have features like auto on/off, multi-brush capacity, and storage. They come in various sizes to fit different spaces.
Portable Sanitizers
Portable UV toothbrush sanitizers allow you to sanitize on the go. They have compact, lightweight designs and typically run on USB or battery power.
Look for models with protective travel cases and power adapters. Portables provide quick sanitizing for trips without taking up much space.
Cabinet-Mounted Sanitizers
Cabinet-mounted UV sanitizers conserve counter space by installing inside a cabinet or drawer. They come with mounting hardware or adhesive for attaching to cabinet interiors.
Some have motion activation to turn on when you open the drawer. Choose these models for hidden, space-saving sanitizing.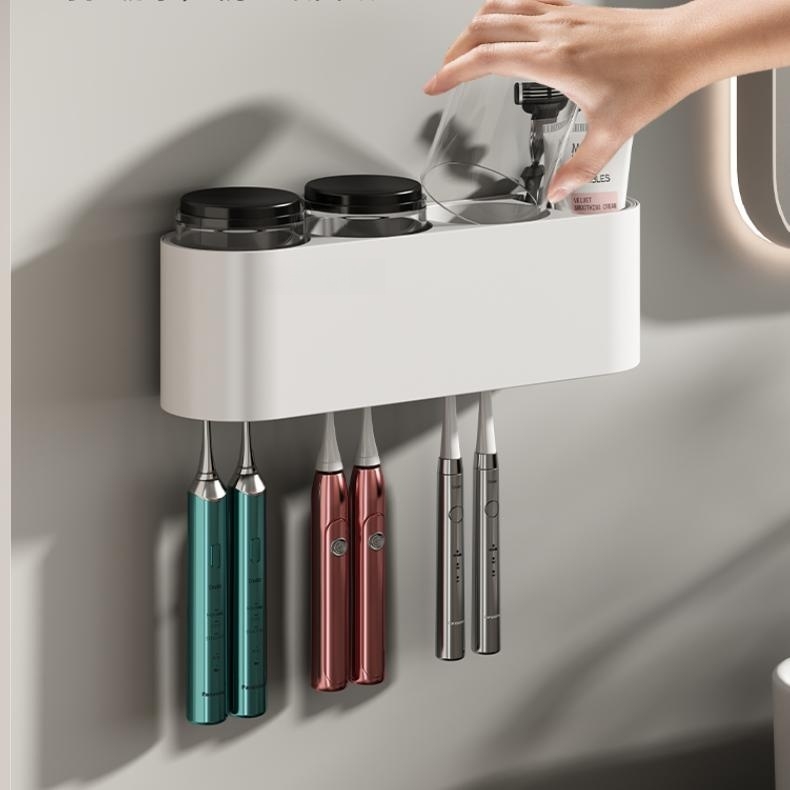 Top Product Recommendations
When selecting a UV sanitizer, top options include the most effective, portable, best value, and most versatile designs.
Best for Effectiveness
For maximum disinfecting, choose a countertop sanitizer with medical-grade UV-C LEDs to eliminate 99.9% of germs in mere seconds.
Look for steel construction and a fully enclosed design for safety and optimal light concentration. Effectiveness is key.
Best Portable Option
The best portable UV toothbrush sanitizer has a compact case for traveling, USB recharging, and a fast 60-second cycle.
Dual sanitizing and drying modes provide complete disinfecting. Prioritize portables with powerful UV-C LEDs in lightweight, durable housing.
Best Value Pick
For affordability, choose a value-priced countertop sanitizer with a UV-C bulb, adjustable tray, and automatic shut-off. While basic, it effectively eliminates germs for an affordable price.
The sanitizer offers robust disinfecting without extra bells and whistles to keep costs down.
Most Versatile Design
For flexibility, look for a wall-mounted sanitizing unit with adjustable shelves, multiple brush capacity, storage, and mounting hardware included.
The ability to mount frees up counter space and the open design fits odd-shaped items. Prioritize versatile sanitizers to suit different needs.
Final Considerations for Deciding on a Model
When choosing a UV toothbrush sanitizer, consider your needs, read reviews and specs carefully, and be sure to clean and maintain the unit properly.
Think about your needs and priorities
Before selecting a UV toothbrush sanitizer, make a list of your must-have features and decide which factors are most important for your situation, whether effectiveness, design, travel ability, or budget. This will help narrow down the choices of models that fit your priorities.
Read reviews and product specs carefully
Carefully read consumer reviews and product specifications before purchasing a UV sanitizer. This provides insight into real-world performance and any potential issues not mentioned in descriptions.
Check that specs like UV wavelength, cycle times, dimensions and brush capacity meet your needs.
Make sure to maintain sanitizer properly
Follow all manufacturer instructions to properly clean and care for your UV toothbrush sanitizer. Regularly wipe down surfaces, empty water reservoirs, and replace bulbs or filters per directions.
Proper maintenance prevents malfunctions and keeps the sanitizer working optimally for the full product lifetime.
Conclusion
In conclusion, choosing the ideal UV toothbrush sanitizer involves considering key factors like effectiveness, design, ease of use, and budget. Determine which features are must-haves for your needs and which you can live without.
Compare products and read reviews to find the best balance of disinfecting power, convenience, and affordability. Models like countertop sanitizers, portables, and cabinet-mounted units each offer pros and cons.
Take the time to evaluate your options and select a UV sanitizer tailored to your priorities, whether that's maximum germ kill, travel-friendly portability, or space-saving storage.
Properly maintaining your sanitizer will also ensure it keeps your toothbrush hygienic and bacteria-free over its lifetime.
With research and forethought, you can confidently select the perfect UV toothbrush sanitizer for purifying your toothbrush at home or away. Consistent use will promote better dental health through a thoroughly disinfected toothbrush.